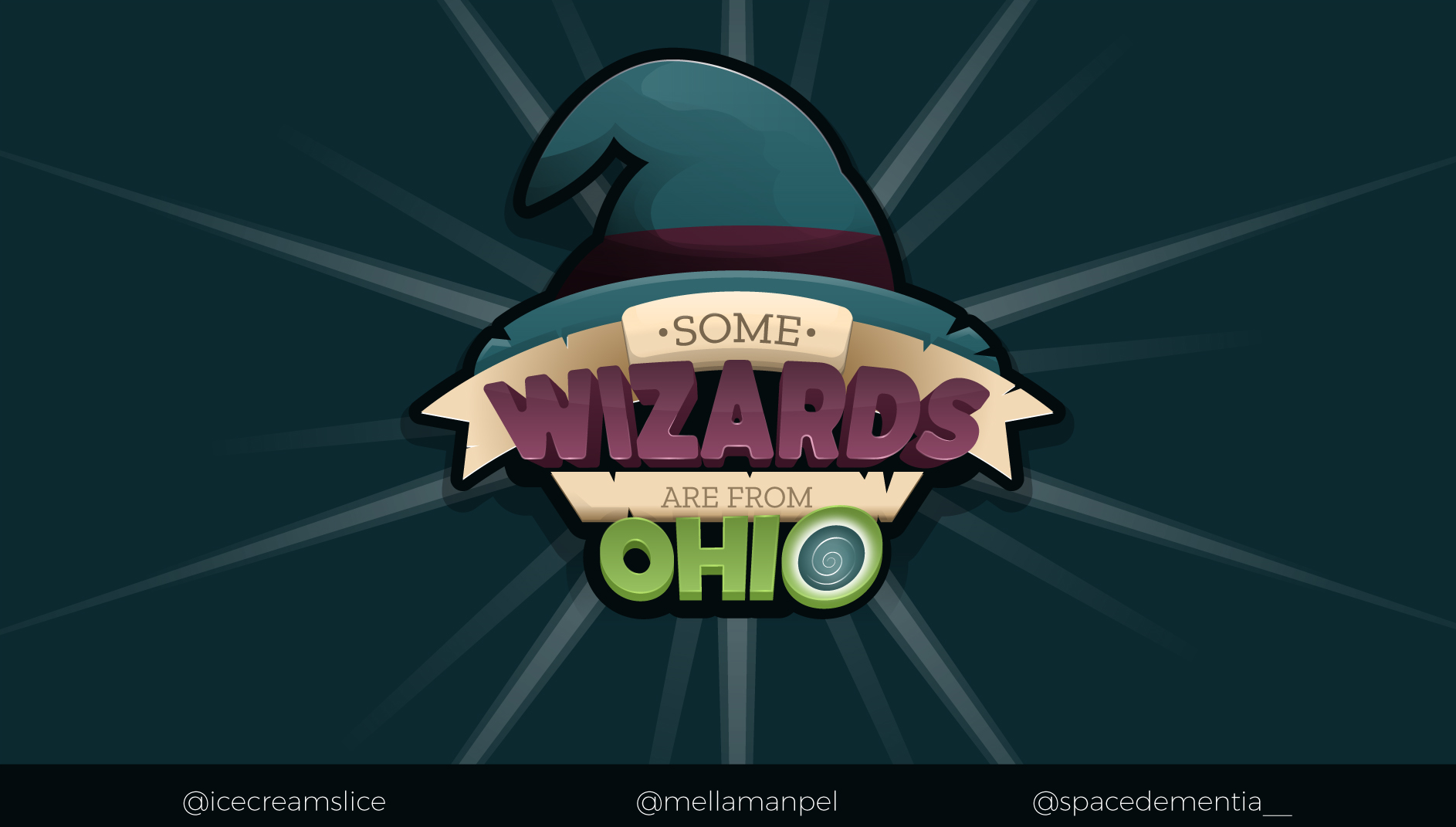 Some Wizards Are From Ohio
A downloadable game for Windows
Some Wizards are from Ohio
Some are not
------
Defeat others wizzards using your gravity spell and avoid the spike traps and the explosive boxes if you want to be the king of the wizards from Ohio. 2-4 players.
Game made by @icecreamslice, @spacedementia__ and @mellamanpel during the MalagaJam Week VI @MalagaJam
Music:
"Happy Happy Game Show" Kevin MacLeod (incompetech.com)
Licensed under Creative Commons: By Attribution 3.0 License
http://creativecommons.org/licenses/by/3.0/
Game controls (on xbox controller):
Left joystick: Move
A: Jump
X: Weak spell
B: Amazing and powerfull vortix spell
Right trigger; Sprint
Start/Select/R (on keyboard): Restart the game
----
IMPORTANT: Start the game with, at least, one Controller pluged to your computer (in fact, to play your need two players, so... two controllers!).
Plug as many controller as players want to play (until 4).
Sorry for the bugs, it is a jam game and we are trying to fix them.
Enjoy it!
Download
Click download now to get access to the following files:
Some Wizards Are From Ohio.rar
15 MB